MLM MULTI-LEVEL BINARY SOFTWARE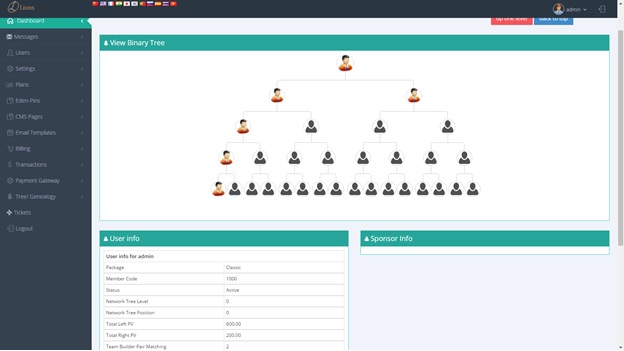 Product Description
MLM Binary is a technique to develop marketing which is usually refer as network marketing. It's structure is similar to Binary Tree. MLM Binary Distribution is a business strategy works on growing marketing by adding up distributors or members to its structure, in order to make more product sales and earn the profit or gain the points. Each member can have two sub-member or members below them. If members are more then it can be split into another level.
Lionsol Infoway has developed a MLM Binary daily task-o web version software solution specially for Multi-level Marketing or MLM Company. To manage their rotin work and have a correct idea about the growth of their team with sponsor and points / rewards information on dashboard.
This ia a MLM binary Solution to MLM Company for managing their network marketing on their tip of finger and to facilitate each member or distributor to see their growth in the network. Members are facilitate with Messages, Billing, Payment Gateway, and many more features.