AMC Cloud Software - Snapshot of Your Business
With your Customer and accounting data organized on the cloud, you can track sales, create and send invoices, AMC Contract Complaint Cum slip. And know how your business Complaint Tracking is doing at any time. What's more, easy to use and you need not be an expert to use AMC Cloud Software.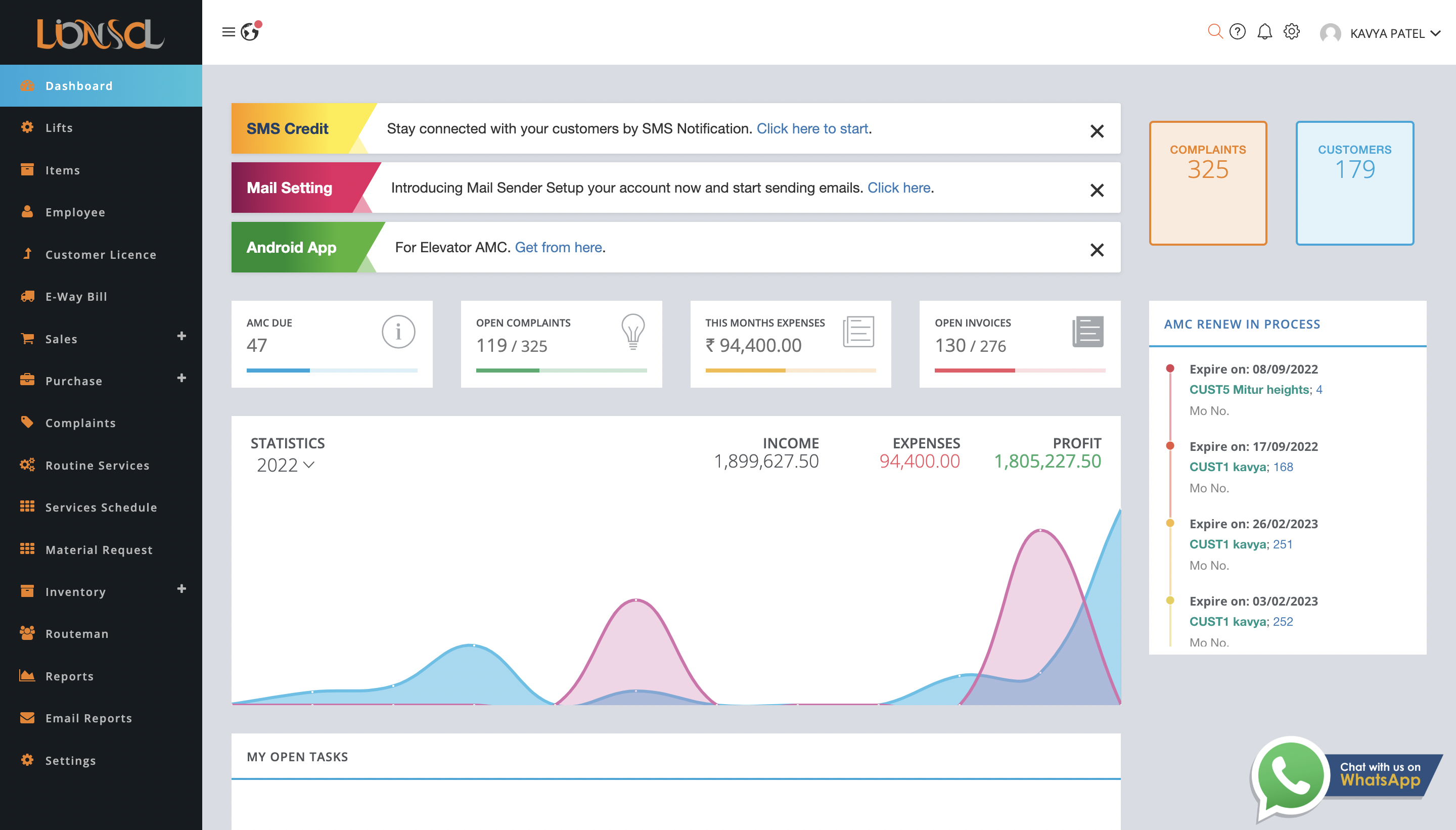 To your thriving Elevator Business, Elevator Software ErpByNet is the best solution to sales and service management, inventory management using service management software. Lift service software is a solution as repair and service software to flourishing business of your elevator company.
AMC Cloud Software is a web version that consists of flawless processing, ease of access, rapid response with secure service management for lift companies.
AMC Cloud Software Functions
Add-on Features
Inventory
(Price starting at ₹ 4000 / Year)
Vendor
Purchase Order
Expense
PO Bill
Payment Made
Recurring PO Bills
Debit Note
Material Requisition
Material In
Material Out
Stock Balance Sheet
Payroll
(Price at ₹ 50 / User / Year)
Employee
Salary Wages
ESIC, PF & PT Calculation
Team Hierarchy
Mark Attendance
Calendar
Leave Management
Work Anniversary & Birthday Reminder
Auto Calculate Travel Allowance by GPS
Auto Calculated Overtime & Latefine
Location Tracking

(can't track live location)
Our Customers