Features
Customers
Pricing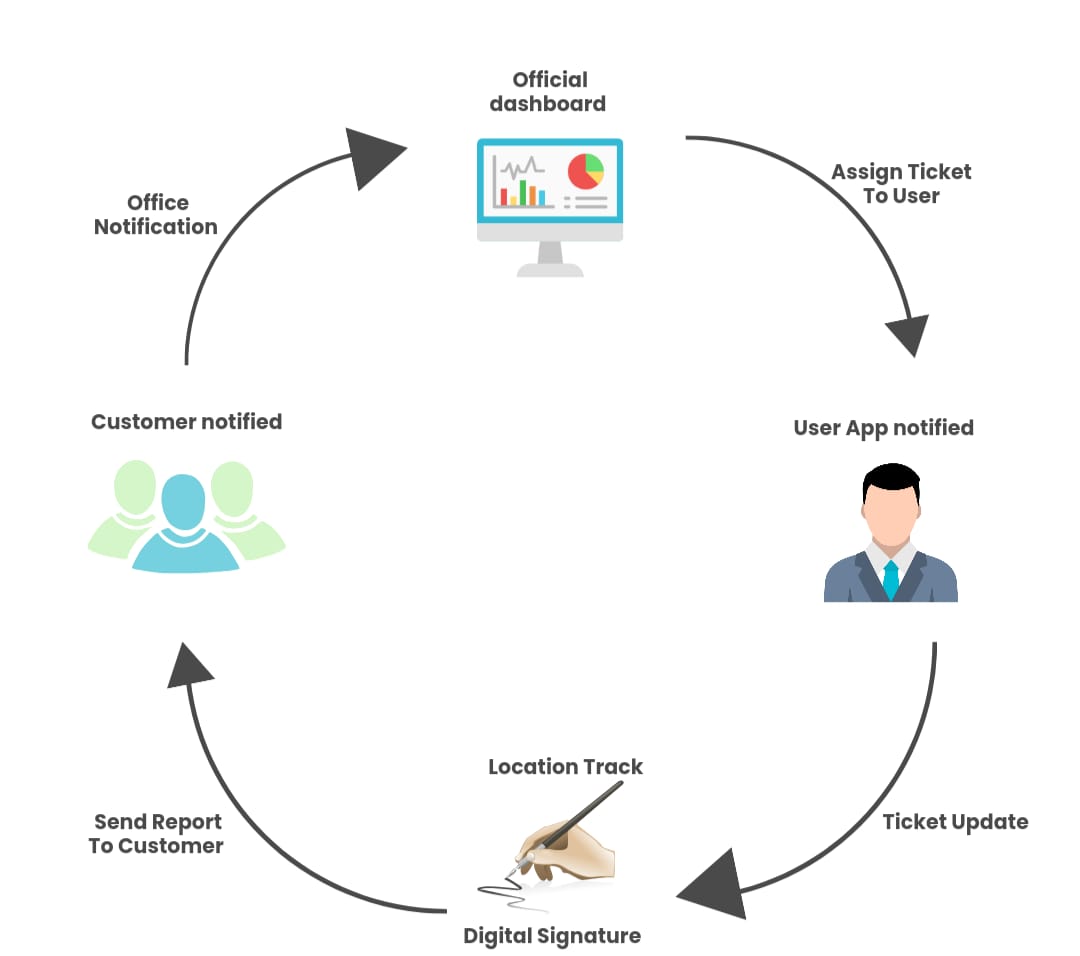 AMC Cloud Software Snapshot of Your Business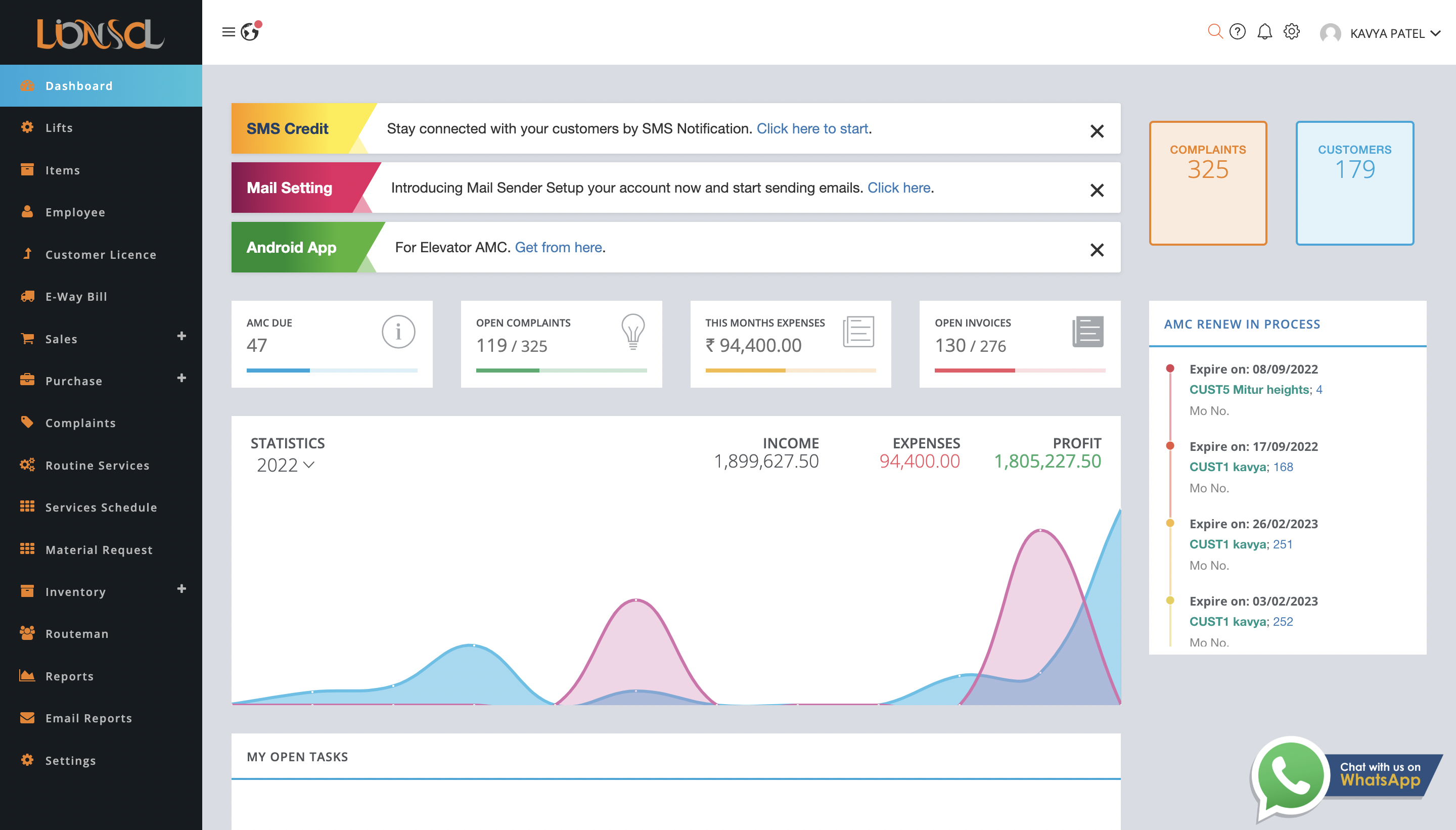 The information contained in AMC (Annual Maintenance Contract) software can vary depending on the specific software and its features. However, here are some common elements and contents you find in Lionsol AMC software:
Customer Information:
It typically includes customer details like name, address, contact information, and contract history.
Contract Details:
This section outlines the specifics of the maintenance contract, including start and end dates, terms and conditions, and service level agreements (SLAs).
Service Requests:
you can often create and track service requests or tickets, including details such as issue description, priority, and status.
Inventory Management :
Some AMC software includes an inventory module to manage the equipment or assets covered under the contract, their serial numbers, and maintenance history.
Scheduling and Alerts:
It may offer features for scheduling maintenance visits or service appointments and sending automated alerts or reminders.
Billing and Invoicing:
AMC software can generate invoices, track payments, and manage billing cycles for contract renewals.
Reporting and Analytics:
Lionsol AMC software offer reporting capabilities to analyze contract performance, service response times, and customer satisfaction.
AMC Cloud Software Functions
Add-on Features
Inventory
Vendor
Purchase Order
Expense
PO Bill
Payment Made
Recurring PO Bills
Debit Note
Material Requisition
Material In
Material Out
Stock Balance Sheet
Lionsol HRMS
Employee
Salary Wages
ESIC, PF & PT Calculation
Employee Reimbursements
Team Hierarchy
Mark Attendance
Calendar
Leave Application With Leave Balance Counting
Custom Leave Policy Management
Work Anniversary & Birthday Reminder
Auto Calculate Travel Allowance by GPS
Auto Calculated Overtime & Latefine
Location Tracking

(can't track live location)
Our Customers